The day I got in /
The day I got out /
The days I lived in /
The days I brush around
François Girard-Meunier
28.07.2020
The day I got in.
August 12th 2013, 17h30. We were asked to provide some documentation: essentially a signed, single-page letter stating that our parents agreed to act as guarantors in case we stopped fulfilling our payment obligations. The real estate agent (J. Doeven) arrived a few minutes late, parked his scooter next to the door of the main building, shook our hands and proceeded to guide us through the apartment.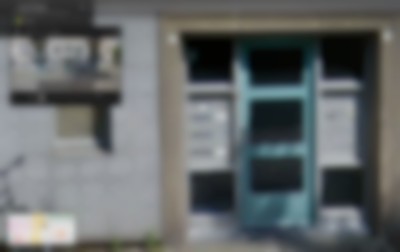 We were given matching keysets. I settled for the smallest room, the first room accessible from the hallway on the right side. I cleverly laid that room out, distributing the furnishings in a 'U' shape around its six and a half square meters.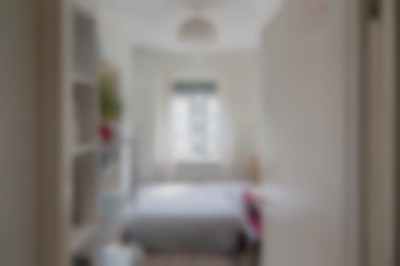 The day I got out.
I recall the exhaustion of throwing away used mattresses and other junk from our second floor balcony towards the street. It was July 31st, 2018. As flatmates, we were a pretty good team and it proved to be fun, although we were a bit stressed by the sprint, aimlessly layering white paint over the walls to hide dark markings in the hope of getting our security deposit back. We teased our landlord a bit regarding the apartments' sale, and he shared with us his forecast of interested potential buyers, prospective start-up companies or investment funds wishing to lodge their newly-moved staff in the city.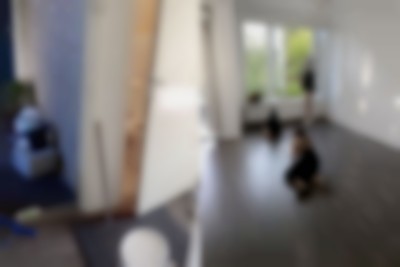 The days I lived in.
I didn't count them, but assuming I moved in on August 12th, 2013, that's around 1813 days. There's more there to remember than my mind allows.
For an assignment in my first year of study, I ended up tagging my name under the tunnel next to our house: it remained on view for almost the whole duration of our stay. At some point it was painted over by the city but the dark tag remained visible under the layer of white paint.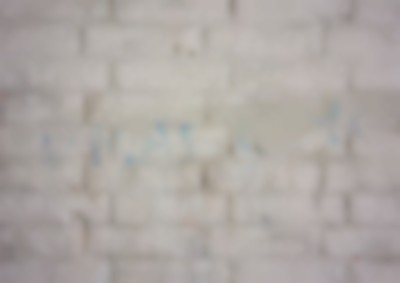 There was a squat close by under the name Antarctica, in fact it was right around the corner. I'd almost forgotten about its existence and it came back to my mind only around the time we vacated the flat. I had flashbacks of one heavily loaded evening when we ended up there during my first months in Amsterdam (the squatters were evicted not long after). The squatted building, originally a school, was later invested by soon-to-be homeowners and transformed into single family housing units with gated communal spaces.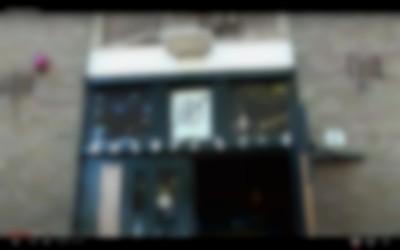 Right around that same corner was also a gorgeous brutalist church, Sint-Josephkerk, which carried out several functions, from a shelter for young refugees (the Vluchtkerk) to an amusement park for kids (the Candy Castle). A bit further was a street corner where our favourite kapsalon place (Lale) and turkse pizza place (Bakkerij Basak) both faced each other. Later, an American-franchised pizzeria moved into that very corner. We tried it once and disapproved of the (lack of) taste and value.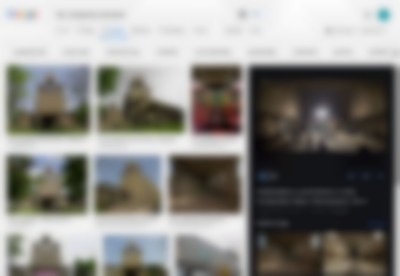 In my first year there, I paid 298 euros per month (all inclusive) for my room. That amount increased up to 475 euros per month in the last year before we were asked to move out.
Two eerie visual 'improvements' came with the flat that I remember: the first was a heart-shaped metal element lying next to our entrance door which we used to display a drawing one of our flatmates had made – it stayed there until we left. The second was a series of heart-shaped mirrors that were glued over my room's wardrobe door, which I never dared to pull apart, and ended up using for the sake of convenience.
There used to be a bicycle path right in front of the door to our building. The city decided to update the street layout as part of an 'upgrade plan' for the neighborhood (vernieuwing Robert Scottbuurt) and during around six months' work, pools of sand recurrently appeared along the first meters of the apartment's hallway (to my great displeasure).
Below our mailbox was a curiously written name, 'M. Kurt', forged out of thick black felt pen strokes. The name was covered over when the housing association decided to repaint the outdated turquoise colored doors and frames in favour of a neutral charcoal color, and re-appeared afterwards engraved through the fresh layer of paint.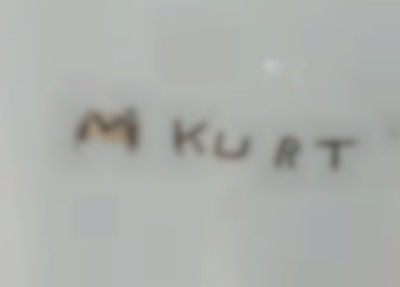 We barely received any noise complaints from the neighbors below us, which was a surprising feat. Only once did they complain. Not so long after that, around 2016 or 2017, our neighbors from two floors below us organized a big party. I was quite shocked to learn about other flat sharers within our building. The apartment they lived in was sold in spring 2019, nine months after the one we lived in was.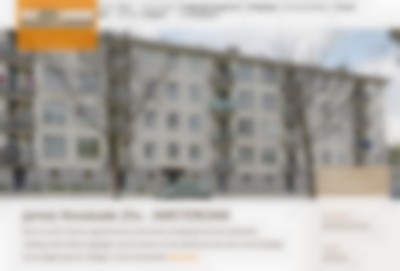 The days I brush around.
Rarely, but sometimes, I happen to be not far from the Robert Scottbuurt, and nostalgia catches me. I've experienced it before while walking around neighbourhoods I happened to have settled in at some point in my life in Montreal and Paris, but it is never quite the same feeling as the one I have when I detour towards James Rosskade, eye-blinking at the KFC sign and pedaling through the underpass tunnel below the Jan van Galenstraat. My tagged name can't be seen anymore, as they added further layers of white paint over the tunnel's brick walls.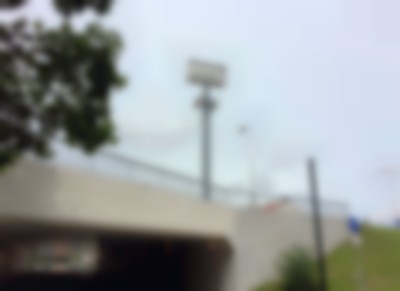 Since I moved out I have, from time to time, stopped by the door of 2-II – well, quite a few times if I'm honest, out of an unhealthy, if not gruesome, curiosity. If I'm within 250 meters of that door, I'll still swing by to get that weird feeling again and again.
During my visits, my expectations kept growing. I wanted to contemplate the new dwellers' names next to the mailbox of our previous house; like a voyeur, I'd get to know them without having them know me. I was projecting ideas of them: a white dutch hip couple, with or without children, maybe revendicating interest in gardening and the surface of culture, and invested in making the neighborhood a 'better' and 'greener' place (regardless of its current socio-economic composition and the opinions and lives of previous generations of dwellers). But so far I've found no names by the mailbox. I thought that maybe the new owners needed more time to settle in before stamping their name. I thought they could be giving themselves time to get the plate materials and typography just right. But, each time, nothing was to be read.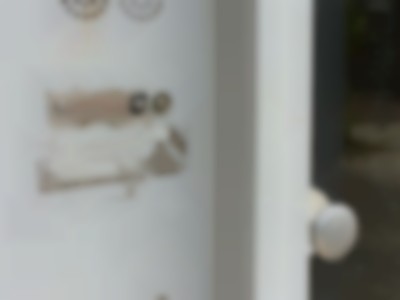 In the meantime I saw on Kamernet pictures corresponding to the rooms of me and my ex-flatmate, each advertised at a monthly rental price between 650 euros and 775 euros (and between 750 euros and 850 euros later on). At this point, there's still no name on the mailbox and I figure that it likely won't ever be the case. The last time I passed by, I saw someone on the balcony corresponding to the 2-II unit. Either they secured a room through that ad on Kamernet, or this person is in fact the new investor/owner visiting their investment/property. Let me doubt the latter.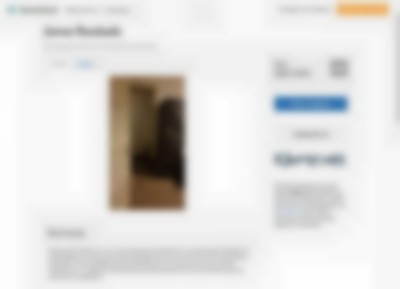 ***
François Girard-Meunier works mainly in the cultural field as a designer, web developer, researcher, writer… François's autonomous practice, intertwined between design, publishing and performative gestures, touches on new forms of precarious labour and the expanding financialisation and gentrification of everyday life. Besides, François is a resident of Klapmutsenveem 62.